DRGN is an award-winning sparkling Turmeric Superdrink. It has a gentle fizz and delicious flavours of citrus, turmeric and ginger. It is formulated to help optimise wellness, boost natural energy, and aid rehydration throughout your day.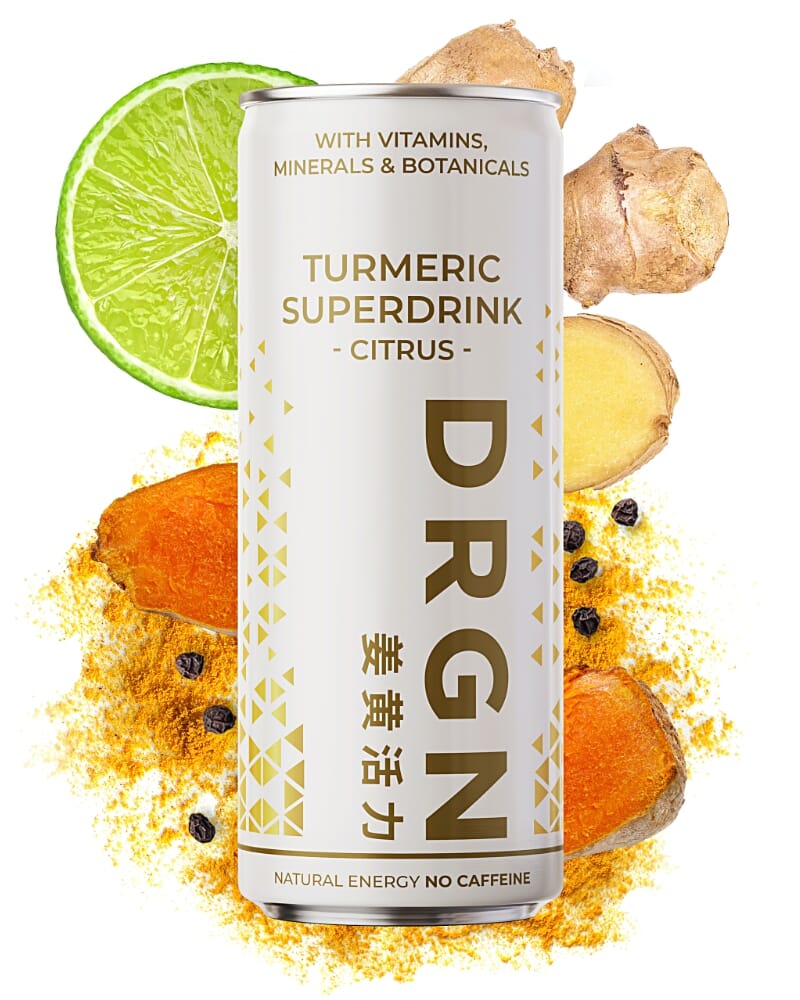 Inspired by Far Eastern health and lifestyles, DRGN is a fusion of East and West, and captures the essence of Asian values in a super-tasty functional Turmeric Superdrink that sits perfectly in a busy health conscious Western lifestyle.
Delicious sparkling wellness drink, enjoyable any time of the day.